<![if !vml]>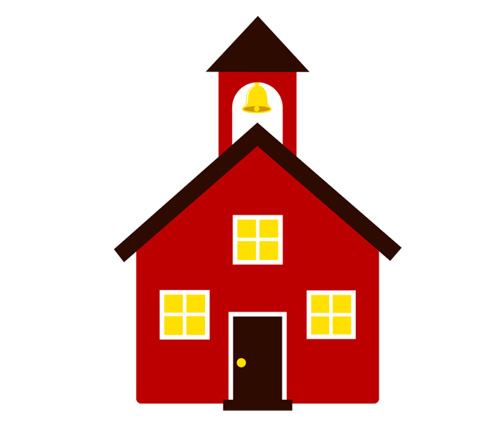 <![endif]>
Bank Fraud, Debt Settlement and Predatory Lending Articles
Some people unknowingly sign away ownership
Metro Detroit residents in danger of losing their homes to foreclosure, or those looking to tap equity from their houses to catch up on overdue bills, are falling prey to mortgage fraud scams that promise to rescue them from financial peril.
Instead of being helped, however, unsuspecting homeowners are tricked into believing their homes can be saved -- only to later learn that they've lost their houses for good.
Rep. Ron Paul Exposes the Corruption "On Record"
In a stunning speech last night before the House, Rep. Ron Paul (R-Texas) finally gave the US government the formal and thorough thrashing it deserves for wreaking decades of economic destruction at home and abroad through a
corrupt and debased fiat DOLLAR backed by a massive military industrial complex.
FTC Wins $10 Million Judgment Against Fraudulent Debt Collectors
The Federal Trade Commission has won a $10.2 million judgment against a debt- collection operation, National Check Control, and its principals Ė the estimated amount of consumer injury they caused. The amount represents the largest judgment in FTC history for violations of the Fair Debt Collection Practices Act (FDCPA). In addition, a federal district court judge has permanently banned the defendants from engaging in debt collection in the future.

Think Twice Before Telling a Little Lie to Your Lender
If you needed to stretch your actual income to qualify for a mortgage to buy the house you love, would you consider telling a little white lie, fibbing to your lender?
Predatory Lending Bill Introduced
New Bill Expands Homeowners' Protection Against Predatory Lending.
On Wednesday March 9 Rep. Brad Miller, Rep. Mel Watt and Rep. Barney Frank introduced a bill that would protect homeowners from predatory lenders significantly better than current federal law. Modeled after North Carolina's successful anti-predatory lending law, the bill would eliminate existing loopholes in federal law.
$60 Million Settlement with First Alliance Mortgage Company
The settlement, awaiting approval by a federal court, is expected to return $2,500 to $3,300 each to 18,000 First Alliance borrowers in 18 states and the District of Columbia.
What Isn't Disclosed Under the Truth in Lending Act?
Five pieces of important information that are not disclosed are identified by writer, Professor of Finance Emeritus Jack Guttentag at the Wharton School of the University of Pennsylvania.
FTC Settles Deceptive Loan Case
Capital City Mortgage, a mortgage lender and servicer has settled Federal Trade Commission charges that it deceptively induced consumers into taking loans secured by their homes, overcharged borrowers, and, in some instances, caused consumers to lose their homes. The settlement permanently bans the defendants from future lending fraud and requires them to pay consumer redress and other monetary relief totaling at least $750,000.
Franklin Raines, the powerful and politically savvy CEO of Fannie Mae, was forced out Tuesday night by the mortgage finance company's board of directors, bringing an end to a contentious, three-month public brawl over the quality of Fannie's financial statements.
Poll: Half of Americans Worry About Debts
WASHINGTON - During a season with shoppers racing about to wrap up holiday spending, half of Americans say they worry about their overall level of debt, an Associated Press poll found.
Ameriquest Accused Of 'Boiler Room' Tactics
Monday, February 07, 2005 - UPI
LOS ANGELES, (UPI) -- Ameriquest, the largest sub-prime U.S. lender, has been accused of allegedly fabricating data, forging documents and hiding fees.
Copyright 2005 by United Press International Used With Permission
Was Your Yield Spread Premium Disclosed?
Even if mortgage brokers yield to pressure to make clear and timely disclosures of controversial yield spread premiums (YSP's), consumers will still have to contend with a substantial segment of the mortgage industry that doesn't have to disclose YSP's.
Mortgage Borrowers File R.I.C.O. Lawsuit
Two former Tennessee customers of nationwide mortgage lender Household International are charging in a Nashville federal court that the corporation was functioning as a racketeering operation when it offered misleading loan terms to its potential clients.
Financial Education: No Substitute for Predatory Lending Reform
As consumers today enjoy more access to credit from a wider variety of sources, opportunities also have expanded for predatory lending in subprime markets. Education is one way to help people achieve financial literacy and avoid abusive loans, but it does not represent a panacea. In this paper, we provide a brief overview of literacy programs and discuss why education alone will not adequately address predatory lending issues.
Freddie Mac Scandal Could Hurt Housing Market
Who is Freddie Mac, and why should a corporate governance scandal and an SEC investigation, as well as a criminal investigation into Freddie Mac, impact housing prices?
CEO Throws a Rope to Mortgage Behemoth
Last week, Freddie Mac disclosed that the Securities and Exchange Commission had notified it of a likely enforcement action for securities fraud. In December, Freddie Mac's chief regulator, the Office of Federal Housing Enterprise Oversight, assessed the institution a $125 million penalty. Both scoldings relate to three years of false earnings reports in 2000 to 2002.
Federal Trade Commission Letter Dated
This letter responds to your request for information regarding the enforcement activities of the Federal Trade Commission ("Commission" or "FTC") under the Truth in Lending, Consumer Leasing, Equal Credit Opportunity, and Electronic Fund Transfer Acts ("Acts") during the year 2001 for use in preparing the Federal Reserve Boardís ("Board") Annual Report to Congress. You have asked for information regarding the Commissionís enforcement activities pursuant to those Acts, including methods of enforcement, and the extent to which compliance is achieved by entities subject to the Commissionís enforcement authority. Also, you have asked whether the Commission recommends any changes to these laws or their implementing regulations or wishes to provide other comments or observations.
Audit Review of First County National Bank
The examination report stated that the bank's level of compliance with consumer laws and regulations was less than satisfactory. The examination report noted many violations of the RESPA, TILA, and BSA. Since the examination, management has taken steps to ensure corrective action. This review revealed that such actions have been effective in correcting noted violations.
Brokerage Fined for Predatory Loans to Black Home-Buyers
HARRISBURG, Pa. - A state agency has hit a black-owned mortgage brokerage with nearly $910,000 in damages and fines for so-called "reverse redlining" - selling loans with predatory terms to black families.
Overvalued Appraisals in a Softening Market
The New York Daily News ran a story today on the problem of inflated appraisals. The article addresses run of the mill overvaluation rather than the type usually involved in stories posted on Mortgage Fraud Blog.
Recent Massachusetts Federal Court Case May Spur Truth In Lending Class Actions Seeking Rescission of Mortgage Loans
A recent court decision may trigger a new wave of Truth in Lending litigation in Massachusetts. McIntosh v. Irwin Union Bank & Trust Co., 215 F.R.D. 26 (D. Mass. 2003), holds that a suit seeking rescission of a mortgage loan due to Truth in Lending Act (TILA) violations can properly be maintained as a class action.
Remedies in Commerce
The History How We Were Put Into the Commerce Game
Lecture on Beneficiary & Trustee Status in Court Case (.mp3 Audio File)
Transcribed Beneficiary & Trustee Status
Contract Law (.mp3 Audio File)
How To Use Your Direct Treasury Account to Charge Back
| http://educationcenter2000.com | Privacy Policy | Articles |
| Foreclosure Help | Sitemap |
| Credit Card Debt Relief | Legal Resources | Case Law |
| Contact Us | Resources | Legal | About Us |
Copyright © All rights reserved.